COMPLETED
Improve Your Interview Performance
Saturday, 27th February 2021 10:00 AM - 12:00 PM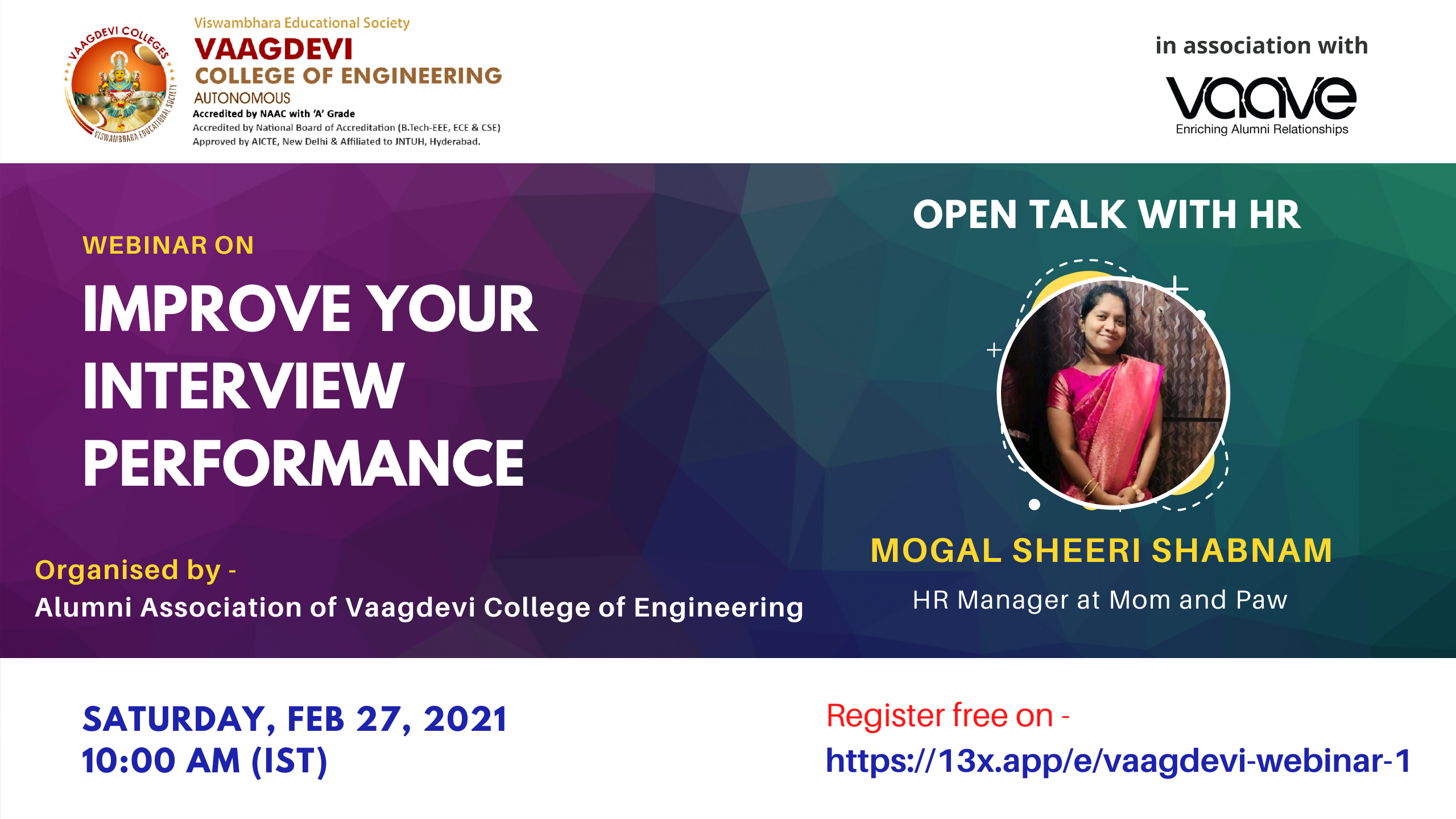 Improve your Interview Performance
Talk with HR Sheeri Shabnam by VCE Alumni Association
Hello all,
The Alumni Association of Vaagdevi College of Engineering in collabration with VAAVE is glad to bring a new exciting webinar series on the theme of " Interview Performance".
This session aims to help the students in cracking the interview. This is an open session where the attendees can interact with the speaker and get their doubts cleared on acing an interview.
Speaker Profile
Ms.Mogal Sheeri Shabnam
2008 Electronic and Instrumentation graduate of VCE | Human Resource Manager & Operations.
Shabnam is currently an HR Manager at Mom and paw. She has 7 years of experience in HR and operations. She holds experience in recruitment, training, payroll, and operations related to online aggregators and management. She had worked as HR Recruiter Specialist at Fairlink placements, HR Executive At ICFAI Business schools and as HR & Operation manager at Makers of Milkshakes. Shabnam also loves to guide students to get placed in their dream companies.
Share with your friends who might be interested