COMPLETED
Product Management Career and Entrepreneurship
Saturday, 16th October 2021 6:00 PM - 7:30 PM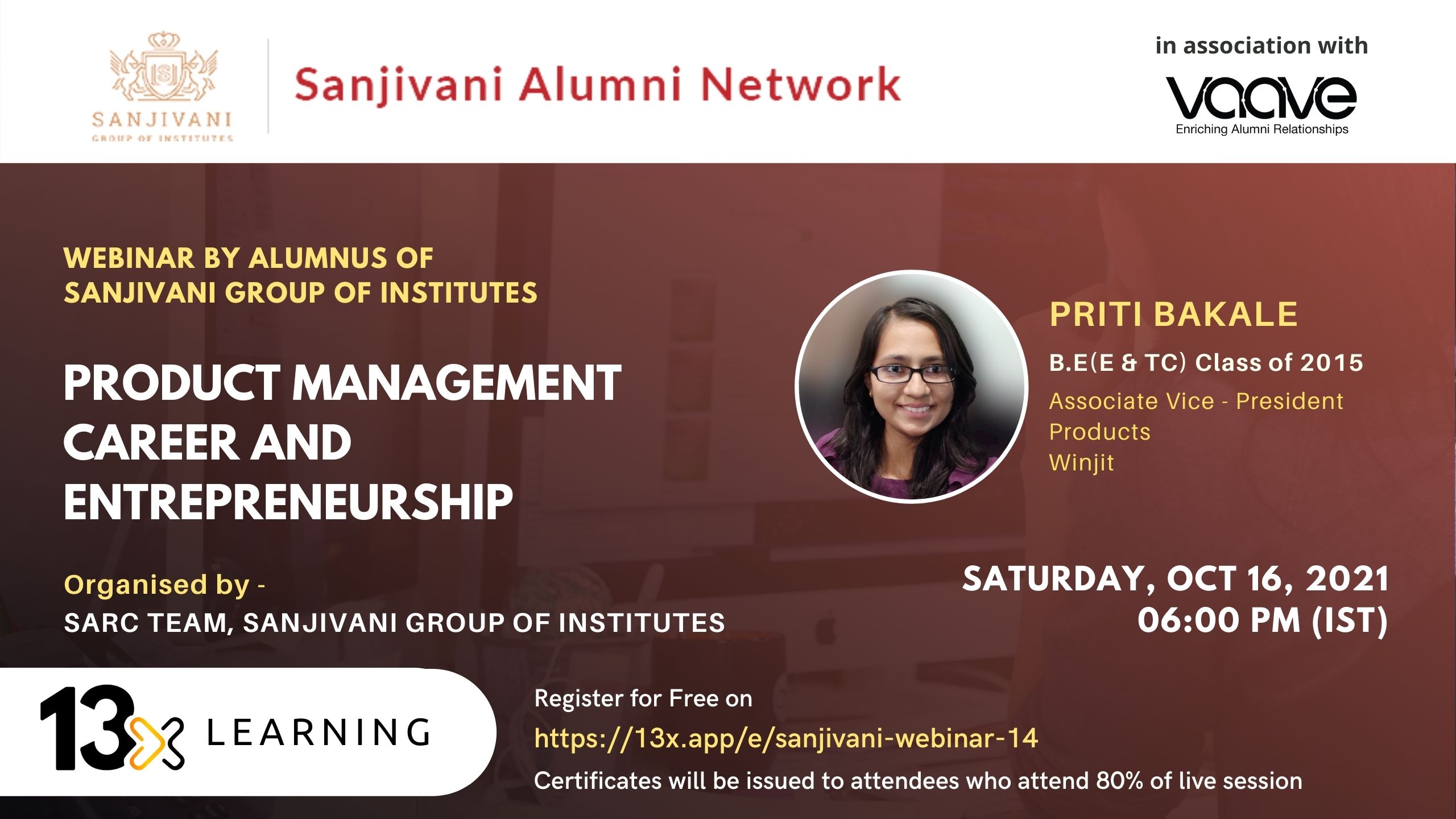 Product Management Career and Entrepreneurship by Priti Bakale
SARC team of Sanjivani Group of Institutes, are back with another addition to our Webinar/Workshop Series where our renowned alumni share their journey and guide the students with their insightful knowledge and rich experience in the corporate world. The series covers various areas, ranging from MBA to GATE to studying abroad, which enables students to get a better outlook about the career options open to them and ultimately choose what's best for them. Every session is followed by a Q&A session where students are encouraged to ask their queries and doubts freely.
About the Speaker
Priti Bakale is an alumnus from Sanjivani Group of Institutes, having a BE degree in E & TC of 2015 Batch. She is currently working as Associate Vice President at of Products at Winjit.
Ms. Priti Bakale is a Product Management Leader with extensive experience in B2B SaaS. She has expertise in Product management, B2B SaaS, Product Positioning and thrives in creative strategy formation with extensive research in areas like product engineering, product positioning, competitive analysis to strengthen customer-focused marketing and drive sales.
Share with your friends who might be interested