COMPLETED
Practical Applications in Civil Engineering
Saturday, 27th November 2021 6:30 PM - 7:30 PM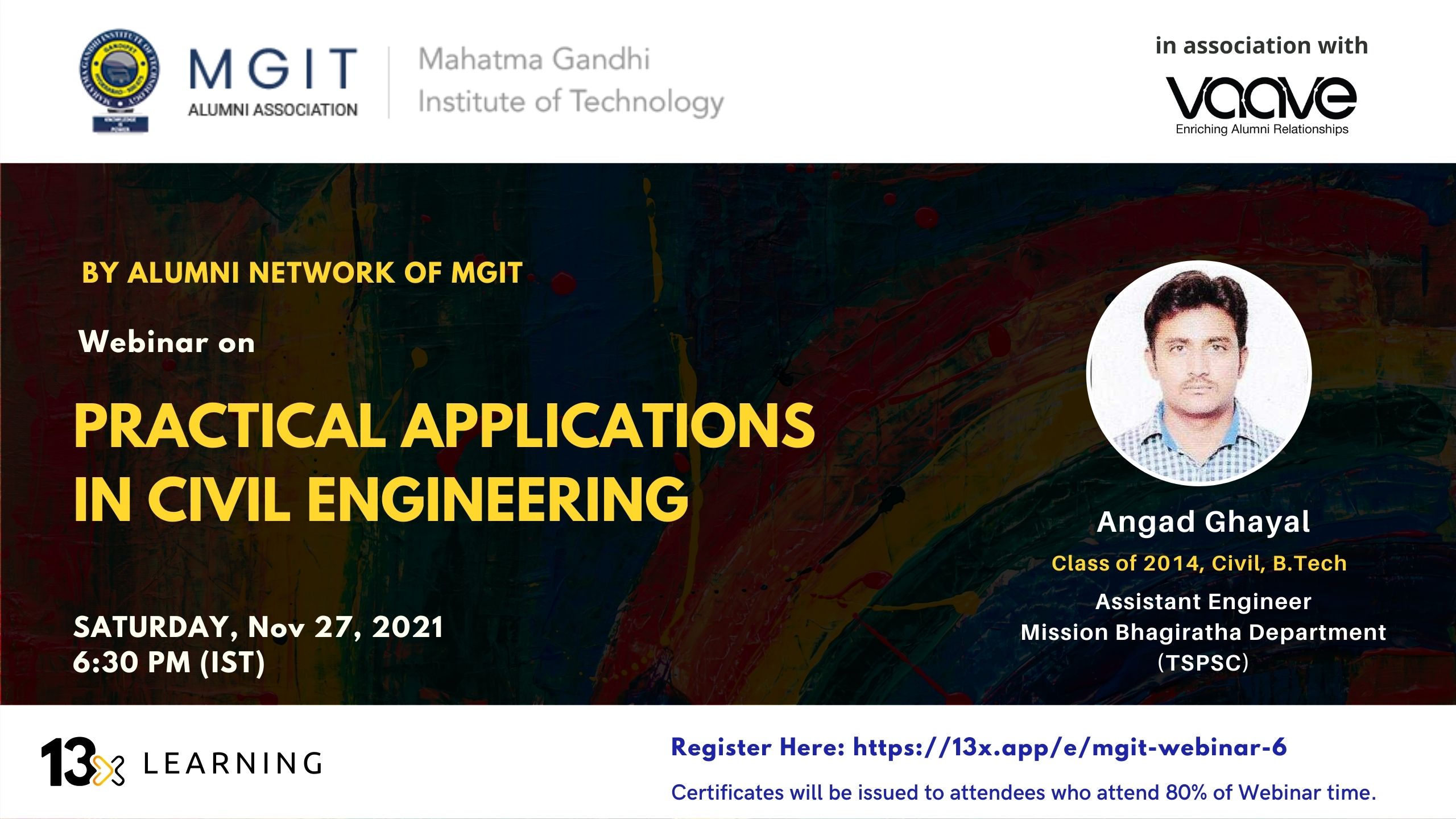 Practical Applications in Civil Engineering by Angad Ghayal
Hello everyone,
We, the MGIT Alumni Association are here with webinar Series where our renowned alumni share their journey and guide the students with their insightful knowledge and rich experience from the corporate world.
The series covers various areas, ranging from Career Guidance, Higher Education Guidance, Entrepreneurship, etc., which enables students to get a better outlook about the career options open to them and ultimately choose what's best for them. Every session is followed by a Q&A session where students are encouraged to ask their queries and doubts freely. That being said, we would love to welcome our faculty members as well as our alumni members along with our students to join our webinars and Guidance sessions.
About the Lecture - Practical Applications in Civil Engineering
This lecture is mainly focused for Civil Engineering graduates and describes the practical applications. It gives an insight on the jobs and skills needed to grow as a Civil Engineer followed by a Q&A Session towards the end.
Speakers Profile
Angad Ghayal, Assistant Engineer
He completed Bachelor's in Civil Engineering from Mahatma Gandhi Institute of Technology (2010-2014). Working as Assistant Engineer in Mission Bhagiratha Department (TSPSC) in Munipally mandal of Sangareddy district since 2016.
Share with your friends who might be interested