COMPLETED
Making Students Industry Ready for Placements 2022 with Alumni
Thursday, 6th January 2022 4:00 PM - 5:00 PM IST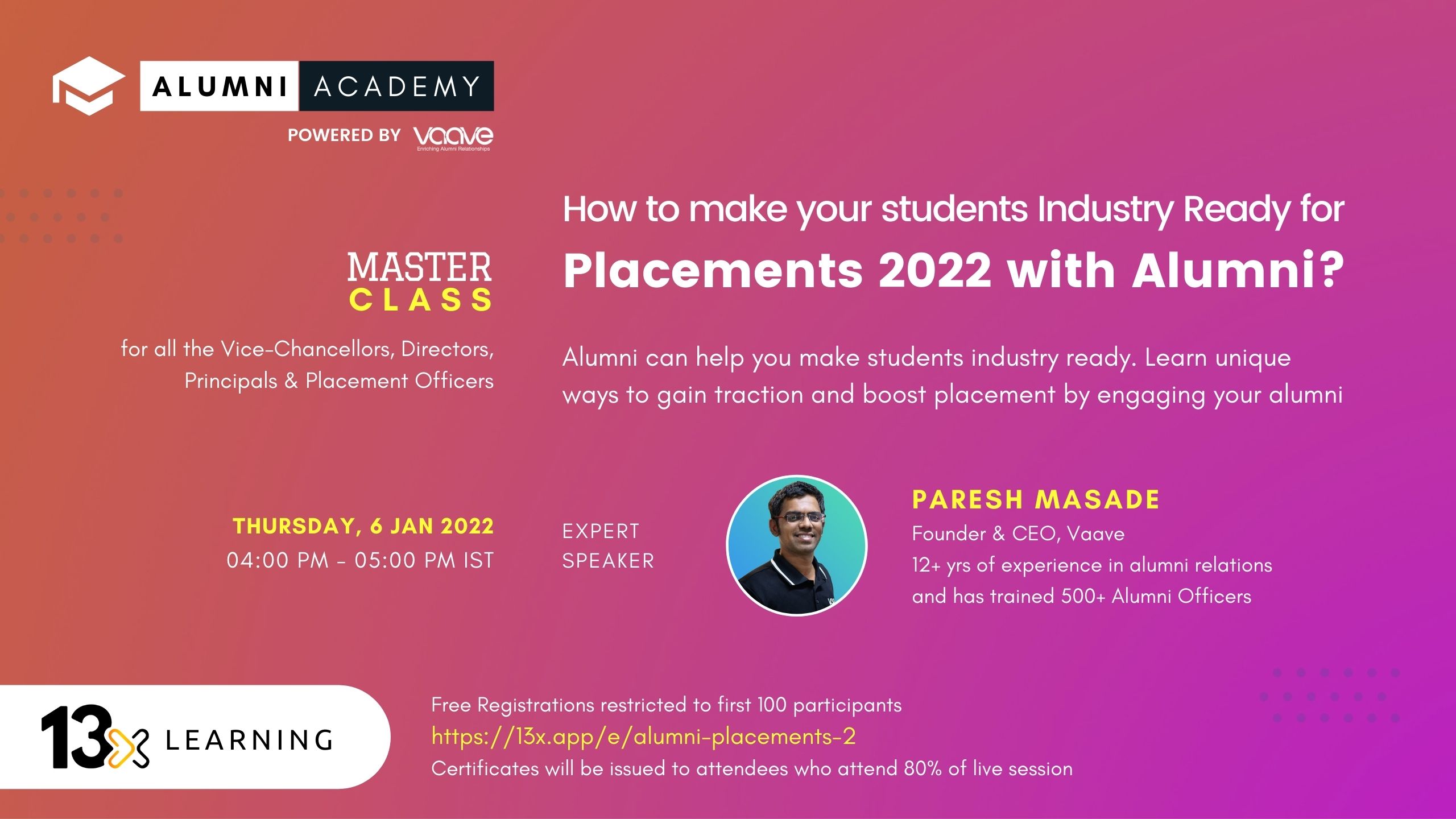 Master class on How to make your students Industry Ready for placements 2022 with Alumni
Placements have been the main catch for every institution. Students as well as their parents expect good placement opportunities from the institutions they choose. Boost in placements accompanies better accreditations and the increase in admissions. This is the time when every student wishes to step out of the ruts and start making a robust corporate growth path. But do all students find success in embarking on well-paid potential jobs? Not really! Job market out there is full of challenges and students need to be coached in all aspects to compete in the real corporate world and find a foothold into it. This is where the institution has to step in, prepare and guide the students well through the process.
There are multiple ways in which an Institution can help Students but Have you ever wondered seeking Alumni support would help you improve placements? Your Alumni can be a better strategy to make your Students Industry Ready. Alumni, with their practical experience can guide students in Resume making, Mock Interviews, Industry Academia and much more. How to engage Alumni meaningfully and call for placement support from them? We are back with A Master Class on How to Make your Students Industry Ready for Placements 2022 with Alumni to guide you. Learn unique ways to get traction and boost Placements by engaging your Alumni.
Expert Speaker: Paresh Masade, CEO, Vaave.12+ years experience in Alumni relations and has trained 500+ Alumni Officers.
Share with your friends who might be interested